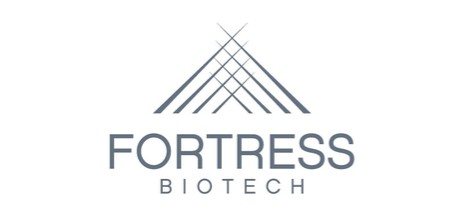 Fortress Biotech Reports Second Quarter 2022 Financial Results and Recent Corporate Highlights
Net revenue for the first half of 2022 increased 45.5% period-over-period to $42.8 million
Positive results from registration-enabling study of cosibelimab in metastatic cutaneous squamous cell carcinoma presented at ASCO in June 2022; BLA submission expected YE 2022
Miami, FL – August 11, 2022 – Fortress Biotech, Inc. (NASDAQ: FBIO) ("Fortress"), an innovative biopharmaceutical company focused on efficiently acquiring, developing and commercializing or monetizing promising therapeutic products and product candidates, today announced financial results and recent corporate highlights for the second quarter ended June 30, 2022.
Lindsay A. Rosenwald, M.D., Fortress' Chairman, President and Chief Executive Officer, said, "Fortress ended the first half of 2022 with $42.8 million in net revenue, which is a 45.5% increase over the same period last year. We currently have nine marketed prescription products and a growing portfolio of 20 clinical programs in over 30 ongoing clinical trials. We anticipate multiple important late-stage regulatory and clinical inflection points including the submission of a Biologics License Application ("BLA") to the U.S. Food and Drug Administration ("FDA") for cosibelimab for the treatment of metastatic cutaneous squamous cell carcinoma ("cSCC") and the continued rolling submission of Cyprium Therapeutics's CUTX-101 New Drug Application ("NDA"). CUTX-101 is eligible for a priority review voucher upon FDA approval."
Dr. Rosenwald continued, "We believe that our business is well-positioned for growth in the coming months. Our business development team is targeting potentially exciting clinical stage medicines with proof-of-concept data in areas of unmet need. We remain focused on creating long-term shareholder value through asset monetizations, equity holdings/appreciation in our subsidiaries and partner companies, annual equity dividends and royalty revenues."
Recent Corporate Highlights1:
Marketed Dermatology Products and Product Candidates
| | | |
| --- | --- | --- |
| | ● | Journey Medical Corporation ("Journey Medical"), a Fortress partner company, currently has nine prescription dermatology products. |
| | | |
| --- | --- | --- |
| | ● | Journey Medical generated net revenues of $18.3 million in the second quarter of 2022, compared to second quarter 2021 net revenues of $15.3 million, representing growth of 20%. |
| | | |
| --- | --- | --- |
| | ● | In March 2022, Journey Medical dosed the first patient in the Phase 3 clinical program of DFD-29 for the treatment of papulopustular rosacea. Topline data are anticipated in the first half of 2023 with an NDA filing expected in the second half of 2023. |
| | | |
| --- | --- | --- |
| | ● | In May 2022, Journey Medical announced that it entered into a settlement agreement with Padagis US LLC ("Padagis") pertaining to the patents protecting QBREXZA®, the first and only prescription cloth towelette for the treatment of primary axillary hyperhidrosis, AMZEEQ®, the first and only topical minocycline product for the |
1 Includes product candidates in development at Fortress, majority-owned and controlled partners and/or subsidiaries, and partners and/or subsidiaries in which Fortress holds significant minority ownership positions. As used herein, the words "we", "us" and "our" may refer to Fortress individually or together with our affiliates, subsidiaries and partners, and the word "partner" refers to either entities that are publicly traded and in which we own or control a majority of the ownership position or third-party entities with whom we have a significant business relationship, each as dictated by context.