Exhibit 99.1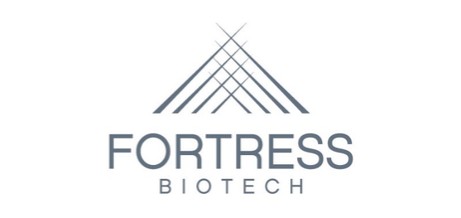 FORTRESS BIOTECH APPOINTS DAVID JIN AS CHIEF FINANCIAL OFFICER
Miami, FL - July 22, 2022 -- Fortress Biotech, Inc. (NASDAQ: FBIO) ("Fortress" or the "Company"), an innovative biopharmaceutical company focused on efficiently acquiring, developing and commercializing or monetizing promising therapeutic products and product candidates, today announced the appointment of David Jin as Chief Financial Officer effective August 16, 2022. Mr. Jin will also continue to serve as Head of Corporate Development.
Chairman, President and Chief Executive Officer of Fortress, Lindsay A. Rosenwald, M.D., said, "We are thrilled to expand David's role given the contributions he has made across Fortress and our subsidiaries since joining over two years ago. His experience, dedication and in-depth understanding of our portfolio and strategy will be uniquely synergistic for the role and key to the continuous evolution of Fortress. I look forward to working closely with David on advancing our commitment to the development and commercialization of therapies for patients with high unmet need."
The appointment follows notice from Robyn Hunter that, also effective August 16, 2022, she will step down from Fortress after 11 years with the Company to pursue external opportunities. Dr. Rosenwald continued, "It has been a privilege to work with Robyn for many years, and we wish her continued success in her next endeavor. We are grateful for her time and dedication as she helped Fortress and our partner companies evolve for more than a decade."
Mr. Jin commented, "I joined Fortress in 2020 to help the team advance our vision of acquiring, developing and accelerating therapies to patients quickly and efficiently – most effectively demonstrated by our recent exit of Caelum Biosciences to AstraZeneca; CAEL-101 is now in two Phase 3 clinical trials. Fortress also has two upcoming regulatory submissions for potential FDA approvals in a rare pediatric disease and an oncology indication, as well as various pivotal/registrational trials across multiple therapeutic areas needing new treatments for patients. I am excited to continue to work with our incredible finance team to support our current and future subsidiaries as we scale our product portfolio."
Mr. Jin continued, "I am especially looking forward to expanding our work with academia and industry leaders to continue to enhance our partner company portfolios and to build new companies around development-stage therapies. Fortress has always been innovative and creative in our approach to structuring and financing assets and companies to critical clinical inflection points, and we intend to remain active in the coming months and years."
Ms. Hunter commented, "I am proud to have been part of the exceptional management team at Fortress. I am leaving at a point in which the infrastructure for future success is in place and is poised to be leveraged for future growth. Having worked very closely with David over the past two years, I am confident that I am leaving the Company with a strong financial leader who has overseen our strategic finance and budget